Michael Jackson – King of Pop and Music Videos
Michael Jackson was not only a music legend, he transformed the music industry with his style of elaborately produced music videos. While music videos are everywhere now, it was Michael Jackson who pioneered what many artists and music fans now take for granted.
Michael Jackson's Thriller

This is the video that Michael wore his signature black and red leather jacket in. This video/mini-movie was a major production as far as music videos go, and was more than 13 minutes long. The choreography with the walking dead dancers is one of the most memorable and replicated music video choreography of all times.
Bad

This "West Side Story"-like video is most memorable for the dueling dancing gangs. This song is the originating source of the slang use of the word bad as being something good. The choreography in this video is crafted in a manner that makes dancing look cool and strong, and the costumes are quintessential '80s fashion.
Scream

This futuristic music video features Michael and sister Janet in a long-awaited duo. Not only does the song have amazing lyrics and beat, but seeing the two dance side-by-side is a true treat. This song is also a shining example of Michael's versatility as an artist.
Black or White

Another theatrical-like music video that takes viewers on a journey. It features child-star Macaulay Culkin. The choreography and costuming celebrates cultures around the world, such as African, Indian, Native American, and Russia. The song and video are a celebration of both our differences, and our common ground.
Billie Jean

Only Michael can make walking down the street look so cool. Not only does he light up the ground and everything he touches, but this video technology was quite modern at its time. With his magical abilities, during the video Michael alludes the private investigator hunting him down.
Earth Song

In true Michael Jackson form, he takes views on a journey in his video for "Earth Song." It is one of Michael Jackson's greatest music videos because its message sticks with you long after watching it. It touches on environmental issues faced around the globe, including natural resource depletion and animal rights.
Rock With You

What makes this Michael Jackson video so memorable, is that it is one of his first solo videos. Michael rose to fame as the youngest member of the "Jackson 5." Michael had not yet developed his signature sense of style or choreography, but this is one of contributing factors to his rise to solo fame.
We Are the World

Written and performed by Michael Jackson and Lionel Richie as a charity single to benefit the nonprofit USA for Africa. More than 40 musicians, singers, and actors joined together to record this record-breaking single. The contributors include such talents as Diana Ross, Kenny Rogers, Billy Joel, Stevie Wonder, Cyndi Lauper, Willie Nelson, Tina Turner, and Bette Midler.
Michael Jackson videography – Wikipedia, the free encyclopedia
Year, Music video, Director(s), Ref …. 2001, "What More Can I Give" (Michael Jackson & Friends). 2003, "One … 2014, "Love Never Felt So Good" (featuring Justin Timberlake), Rich Lee and Justin Timberlake.
Thriller (Michael Jackson album) – Wikipedia, the free encyclopedia
Thriller '​s music videos, and singles—including the Paul … been routinely named the best music video ever.
Scream/Childhood – Wikipedia, the free encyclopedia
"Scream"/"Childhood" is the lead single from Michael Jackson's ninth studio album, ….. A year later, it won a Grammy for Best Music Video, Short Form; shortly …
Michael Jackson: Pictures, Videos, Breaking News – Huffington Post
Michael Jackson said it best in his 1988 hit song "Man in The Mirror" — "I'm starting with the man in the mirror; I'm asking him to change his ways.".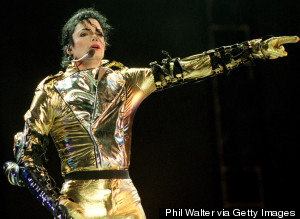 Michael Jackson's Top 50 Billboard Hits
25 Jun 2014 … A look back at the music that made Michael Jackson the undisputed King of Pop. In a career that … Video: How Artists & Fans Reacted to MJ's Death. Here, Jackson's top …. Looking Back: 2014's Best Festival Pix › · Outraged …
Michael Jackson – Biography – Singer, Music Producer, Songwriter …
3 days ago … Singer-songwriter Michael Jackson's award-winning career as the King of … earned Michael and Janet a Grammy Award for Best Music Video, …
Michael Jackson, Soundtrack: This Is It. Michael Joseph Jackson was born in Gary, … 2014 Michael Jackson: Love Never Feel So Good (Video short) ( performer: …
http://www.poynter.org/news/mediawire/96528/what-michael-jackson-did-for-music-music-videos/