Reactionary Republicans, Billionaire Financiers, and Hard Core Racists threw everything at Barak Obama. Not only did he remain standing, but he flexed his muscle as chief executive officer of America – defying all odds.
The March 9, 2015, open letter sent by Republicans to Iran was but the latest insult to the first African American President of the US. Added to all of the previous insults and consistent efforts to undermine Barak Obama as President, the letter conveys a very clear message to African American voters. You may register, you may vote, you may even elect one of your own to the office of President, but to us 'good ole boys' you will always be only three-fifths of a person.
White Racists in Suits
It's time to pull the sheets off these so-called 'conservatives and expose them for what they really are: racists, a modern-day version of the white citizen's council, klansmen dressed in business suits. (It would be interesting to find out what roles of power are filled by the historic alumni of the SAE fraternity.) The question for the African American community is: What are we going to do about it? What is our response when the first African American President (regardless of whether you agree with what he has done) is basically told, "You may hold the office, but we don't respect you or acknowledge your authority as President".
White Racist Cops and Prosecutors
When white police officers feel that they can openly kill African Americans and white prosecutors feel they can let those killer cops walk without any legal consequence, what is the response of the African American community? When members of the oldest (white) fraternity in the South are taught to sing a song which openly boasts of hanging African Americans from a tree, WHAT IS OUR RESPONSE GOING TO BE? It certainly should not be going on national television to say that we want these boys to come and volunteer with us in the black community.
White Backlash, Again
There is a climate in this so-called 'post-racial' society that is very dangerous. The message sent from white billionaires to white, right-wing members of Congress, to white police officers, to white, reactionary, college students is the same one: Push them back in their place. It has been fifty years since our fearless leader, Malcolm X was assassinated, but shortly before his death, in one of his most famous speeches, he warned America. It is your choice. We will have our freedom by any means necessary. If you shut down the ballot, there is another alternative.
Republican Senators Disrespect Obama on Iran
GOP senators send letter to Iran in attempt to undermine nuclear …
http://www.pbs.org/newshour/rundown/gop-senators-send-open-letter-iran-undermining-white-house-nuke-negotiations/
1 day ago … Monday's open letter from 47 GOP senators marked an unusually public and aggressive attempt to undermine Obama and five world powers as …
Reid on Senate GOP Letter To Iran: Undermining Obama While …
http://www.realclearpolitics.com/video/2015/03/09/reid_on_senate_gop_letter_to_iran_undermining_obama_while_empowering_the_ayatollahs.html
1 day ago … Today Republican senators sent a letter to the Iranian regimeâ s leaders aimed at sabotaging these negotiations. Letâ s be clear â  …
GOP letter to Iran is 'dangerous,' says Biden, other Dems – NY Daily …
http://www.nydailynews.com/news/politics/gop-letter-iran-dangerous-biden-dems-article-1.2143473
1 day ago … Republicans who sent a letter to Iran to undermine nuclear talks are siding with America's enemies, said Obama and Senate Democrats.
Editorial: GOP letter to Iran is a treacherous betrayal – NY Daily News
http://www.nydailynews.com/opinion/editorial-un-patriot-games-article-1.2143378
1 day ago … Regardless of President Obama's fecklessness in negotiating a nuclear deal with … Un-patriot games: GOP senators' letter to Iran is a treacherous betrayal of the U.S. constitutional system … Underhanded undermining … with Iran, 47 Republican U.S. senators engaged in treachery by sending a letter to the …
Backstabbing Republicans Publish Open Letter To Iran …
http://crooksandliars.com/2015/03/backstabbing-republicans-publish-open
2 days ago … 47 Republicans signed it. … Republicans Publish Open Letter To Iran Undermining Negotiations … warning Iran that whatever they negotiate with President Obama can … Here are the traitorous Senators who serve Israel and their ….. Hillary Clinton Bashes Republicans For Sending Offensive Letter To Iran.
Reactionary Republicans, Billionaire Financiers, and Hard Core Racists threw everything at Barak Obama. Not only is he still standing, but he's flexing his muscle as chief executive officer of America – defying all odds. After House Republicans blocked comprehensive immigration reform, Obama issued an executive order to prevent the deportation of millions of undocumented immigrants. Despite some 54 votes to defund, delay, or repeal the Affordable Care Act,  the number of Americans signing up for coverage continues to grow by the millions.
Obama Embraced the Term Obamacare
Earlier, Obama had outfoxed his opponents by turning their attacks against them. For years, his enemies had negatively attacked the Affordable Care Act, calling it, "Obamacare". Obama embraced their name and started referring to the Affordable Care Act as Obamacare. Now, the successful law will always bear his name, much like the New Deal is associated with FDR. More recently, Obama broke with a 54-year history of isolating Cuba and used his executive power to normalize relations with Havana. Let's examine the history behind the attempts to delegitimize the presidency of Barak Obama.
Millions Rejoice Over Obama's Election
The election of Barak Obama as US President in 2008 was like an earthquake to many Americans, especially many conservative white Southern Republicans. Observing the unprecedented millions of Americans who braved sub-freezing temperatures to witness, in person, an African American man sworn in as President in Washington, DC, was like a tidal wave.  African Americans, Latinos, progressive whites, other people of color, and the rest of the coalition which mobilized to make history, rejoiced.
Obama's Election Scared White America
However, not everyone was dancing in the streets. There was widespread disbelief, fear, and shock, and awe among those whites who cling to the America that used to be. These Americans, led by conservative, reactionary Republicans, billionaire financiers, and hard-core racists, see it is their responsibility to erase this 'nightmare' and restore the good old days. Their reaction was immediate. It has also been consistent and relentless. These forces were convinced that if they did everything to undermine Obama's presidency, there would be no second term. They failed to dislodge the Obama coalition in the 2012 elections, but they have, by no means, given up. Donald Trump became their savior.
Let's examine a small sample of the available evidence. Author Robert Draper in his new book, entitled,  "Do Not Ask What Good We Do: Inside the U.S. House of Representative", writes that the GOP's Anti-Obama Campaign started the Night Of Inauguration. "As President Barack Obama was celebrating his inauguration at various balls, top Republican lawmakers and strategists were conjuring up ways to submarine his presidency at a private dinner in Washington." A Huffington Post account of  this book reads as follows:
According to Draper, the guest list that night (which was just over 15 people in total) included Republican Reps. Eric Cantor (Va.), Kevin McCarthy (Calif.), Paul Ryan (Wis.), Pete Sessions (Texas), Jeb Hensarling (Texas), Pete Hoekstra (Mich.) and Dan Lungren (Calif.), along with Republican Sens. Jim DeMint (S.C.), Jon Kyl (Ariz.), Tom Coburn (Okla.), John Ensign (Nev.) and Bob Corker (Tenn.).
The non-lawmakers present included Newt Gingrich, several years removed from his presidential campaign, and Frank Luntz, the long-time Republican wordsmith. Notably absent were Senate Minority Leader Mitch McConnell (R-Ky.) and House Minority Leader John Boehner (R-Ohio) — who, Draper writes, had an acrimonious relationship with Luntz. For several hours in the Caucus Room (a high-end D.C. establishment), the book says they plotted out ways to not just win back political power but also put the brakes on Obama's legislative platform. Read more at: http://www.huffingtonpost.com/2012/04/25/robert-draper-anti-obama-campaign_n_1452899.html
 Voter IDs Laws, Koch Brothers, Block Obama
Even before Draper's book, in August of 2012, author Michael Grunwald wrote that
TIME just published "The Party of No," an article adapted from my new book, The New New Deal: The Hidden Story of Change in the Obama Era. It reveals some of my reporting on the Republican plot to obstruct President Obama before he even took office, including secret meetings led by House GOP whip Eric Cantor (in December 2008) and Senate minority leader Mitch McConnell (in early January 2009) in which they laid out their daring (though cynical and political) no-honeymoon strategy of all-out resistance to a popular President-elect during an economic emergency. "If he was for it," former Ohio Senator George Voinovich explained, "we had to be against it."  Read more at: http://swampland.time.com/2012/08/23/the-party-of-no-new-details-on-the-gop-plot-to-obstruct-obama/
 A lengthy article in the August 2010 issue of  The New Yorker magazine, goes into great detail about two super billionaire brothers, Charles and David Koch (pronounced C-O-K-E- brothers) who have bankrolled everything conservative, right-wing, and reactionary, from the so-called "Stand Your Ground laws (Trayvon Martin – Florida), through the TEA Party, the opposition to Health Care Reform and the Voter ID laws.
At the heart of all of these right-wing tendencies and movements are the conservative think tanks like Heritage Foundation and Cato Institute, and the American Legislative Exchange Council (ALEC), which presents conservative, right-wing white Republican state legislators with already written, packaged laws ready to be voted on in state legislatures across the country. The New Yorker article states that, "Rob Stein, a Democratic political strategist who has studied the conservative movement's finances, said that the Kochs are at the epicenter of the anti-Obama movement." Read more here: http://www.newyorker.com/magazine/2010/08/30/covert-operations
Voter I.D Laws – The New Poll Tax
Voter IDs laws have become a 
political flashpoint
 in what's gearing up to be another close election year.
Since Barak Obama's election in 2008, more than 2/3rds of the nation's 50 states have tried to pass voter ID laws.
Why are these voter ID laws so strongly opposed?
The following excerpt is from a lengthy article entitled,  Everything You've Ever Wanted to Know About Voter ID Laws,  published in a November 2012 edition of,   Pro Publica. 
Voting law opponents contend these laws disproportionately affect elderly, minority, and low-income groups that tend to vote Democratic. Obtaining a photo ID can be costly and burdensome, with even free state ID requiring documents like a birth certificate that can cost up to $25 in some places. According to a study from NYU's Brennan Center, 11 percent of voting-age citizens lack necessary photo ID while many people in rural areas have trouble accessing ID offices.
During closing arguments in a recent case over Texas's voter ID law, a lawyer for the state brushed aside these obstacles as the "reality to life of choosing to live in that part of Texas."…Attorney General Eric Holder and others have compared the laws to a poll tax, in which Southern states during the Jim Crow era imposed voting fees, which discouraged blacks, and even some poor whites — until the passage of grandfather clauses — from voting.
Why has there been such a recent surge in voter ID legislation around the country?
This report by NYU's Brennan Center for Justice cites primarily big Republican gains in the 2010 midterms which turned voter ID laws into a "major legislative priority." Aside from Rhode Island, all voter ID legislation has been introduced by Republican-majority legislatures.
News21 also has this report on the close affiliation between the bills' sponsors and the conservative nonprofit group, American Legislative Exchange Council (ALEC).
Republican figures have championed such laws. For instance, Mike Turzai, majority leader of the Pennsylvania House of Representatives, recently praised the state's legislative accomplishments at a Republican State Committee meeting last month. "Voter ID, which is gonna allow Governor Romney to win the state of Pennsylvania, done," he said.
Read more at: http://www.propublica.org/article/everything-youve-ever-wanted-to-know-about-voter-id-laws
An article in the September 2012 issue of South Carolina's, The State, newspaper reads as follows:
Closing arguments Monday about South Carolina's voter ID law will cap an extraordinary case that already has seen charges of racism directed at the laws author as well as federal judges open frustration over state officials changing stances on how they would enact the law…
President Barack Obama's 2008 election prompted record turnout by black voters. Since then, 34 state legislatures, most with Republican majorities, have taken up bills imposing stricter voter ID requirements, with 16 states passing laws. The laws vary widely. Only some of the states are among the 16 that fall wholly or partly under the Voting Rights Act, which requires the Justice Department to approve all election changes in states with histories of discriminating against minorities. ..At issue under the Voting Rights Act, which protects minority access to the ballot box, is whether the S.C. law's requirement that voters possess one of five forms of photo identification would have a disproportionately harmful impact on African-Americans.
Read more here: http://www.thestate.com/2012/09/23/2452970/scs-voter-id-case-could-close.html#storylink=cpy
On August 10, 2014, the Huffington Post writes:
But the systematic way in which Republican majorities in Southern statehouses are undoing so many of the hard-won gains of the civil rights movement suggests that the end is nigh. Whether it's by imposing new voter-ID laws, slashing public assistance, refusing Medicaid expansion, or repealing progressive legislation like North Carolina's Racial Justice Act, the GOP-controlled governments of Southern states are behaving in ways that are at times as hostile to the interests of their African American citizens as Jim Crow Democrats were half a century ago. …read more
Read more at: Huffington Post Black Voices
Will America go forward, or will those who seek to turn back the clock succeed? Is it possible to have another Post-Reconstruction in America?  You decide.
References:
The Party of No: New Details on the GOP Plot to Obstruct Obama
23 Aug 2012 … It reveals some of my reporting on the Republican plot to obstruct … it off with more scenes from the early days of the Republican strategy of No.
Do Republicans Oppose Everything Obama Does? Here's a Test.
8 Aug 2013 … The GOP has obstructed Obama's ideas, but the reasons have been … That obstruction of Obama's agenda has been part of the GOP's strategy isn't news. … deficit reduction and, say, infrastructure block grants to the states.
Robert Draper Book: GOP's Anti-Obama Campaign Started Night Of …
25 Apr 2012 … WASHINGTON — As President Barack Obama was celebrating his inauguration at various balls, top Republican lawmakers and strategists …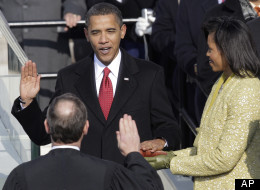 Wage Class War (And Win) – Help the 99%. Defend the 47 …
Republican billionaires — the Koch brothers, Adelson and others — put up … once more the shortcomings of a stale, male, pale, Southern-based party in a … Obama came back by deciding to stop seeking back-room compromises with … In the run-up to the election, the president's campaign employed two basic strategies.
 The Southern Coup | New Republic
Jun 19, 1995 … This local depth, in turn, has given the Southern Republicans what they had, … 1968 presidential bid, inspired Richard Nixon's "Southern Strategy" … of the GOP, have fled to become the most loyal Democratic voting bloc, along with Jews. …. The new conservative obsession with eugenics and non-white …
 House Republicans Set to Defy Obama Are Mostly White Men …
Jul 31, 2013 … The core group of Republicans who are pushing the House toward a … Because 17 is all you need to bring down a rule" and block … More than half of them are from the 11 Southern states that formed the old Confederacy. … that approach as an unreasonable strategy that plays into Obama's hands.
What Is the Southern Strategy? (with pictures) – wiseGEEK
Nov 21, 2014 … The Southern Strategy is a policy of the Republican Party in the US to gain … In addition to the issue of segregation between white residents and … The Republicans use the conservative principles of the Southern Strategy on a nationwide level …. Third: Not every person who voted for Obama did so simply …
Aug 18, 2012 … The New New Deal: The Hidden Story of Change in the Obama Era. By Michael Grunwald. Simon & Schuster; 519 pages; $28. Buy from …
 Wickham: Republicans relish role as Party of No – USA Today
May 21, 2013 … Never lacking chutzpah, Sen. Mitch McConnell, R-Ky., the Chief Obstructionist of the Party of No, turned up on Meet the Press Sunday to …
Republican Party – RationalWiki
Dec 8, 2014 … The Republican Party is a right-wing political party in the United States …. The Republicans become the "Party of No" as they try everything they …
Jul 12, 2013 … Watching Republicans convince themselves that killing immigration reform actually helps the GOP is excruciating, and I wish somebody would …
As an Amazon Associate, I earn from qualifying purchases. Amazon and the Amazon logo are trademarks of Amazon.com, Inc, or its affiliates.