Take a look at some of these black history facts. Send us your own.
Maybe you just haven't had time to learn them. February is the shortest month, after all.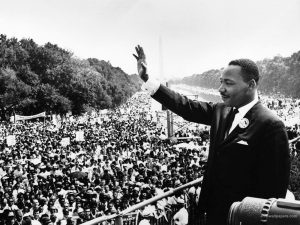 By Minnesota Historical Society [CC-BY-SA-2.0 (creativecommons.org)], via Wikimedia Commons
He is arguably the most well-known and prominent figure of civil rights movement.
But maybe you're not aware of
, a civil rights leader who was jailed repeatedly for his association with social disturbances and his open homosexuality.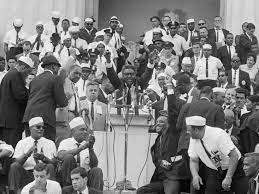 npr.org
Rustin was an activist and advisor to Dr. Martin Luther King, Jr. He was key in the organization of the famous March on Washington.
2. You probably know that Maya Angelou was the first African American woman to write a non-fiction best seller.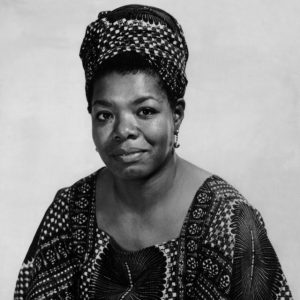 But perhaps you don't know that Phillis Wheatley was the first published African American female author. She was a servant who published her first poem at the age of 12 in the mid 1700s.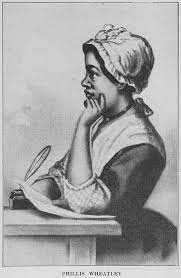 3. Surely you know that Halle Berry was the first African American to win an Academy Award for Best Actress for her role in Monster's Ball.
BEImages / Via REX USA
But it's possible you don't know that Dorothy Dandridge was the first African American woman nominated for the Best Actress Academy Award for her lead role in Carmen Jones.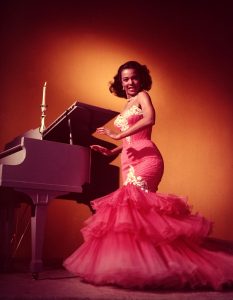 Fun Fact: Halle Berry played Dandridge in Introducing Dorothy Dandridge.
4. If you're really smart, you already knew that George Washington Carver made several agricultural advances and used the peanut to create over 100 new products.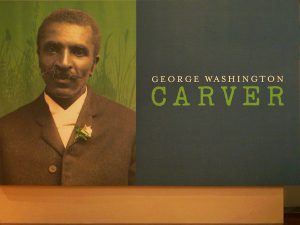 He once gave agricultural advise to Mahatma Gandhi!
Another African American responsible for scientific advances you may not have learned about is Henrietta Lacks.

Though her cells were taken without her consent, they were responsible for what scientists know as HeLa cells, or the first immortal cell line. This was critical in medical research and the creation of vaccines for polio, advances in cloning, vitro fertilization, and much more.
5. Okay, so you know Aretha Franklin and her iconic, powerhouse voice.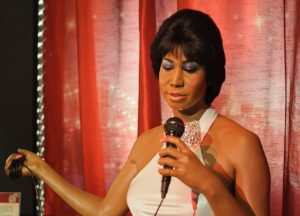 What you may not know is that she was not only the first African American woman to be inducted into the Rock and Roll Hall of Fame, she was the first woman. Period.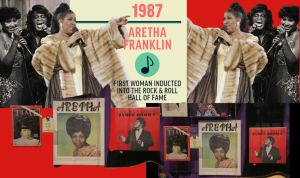 6. Everyone knows that Oprah has built an amazing empire.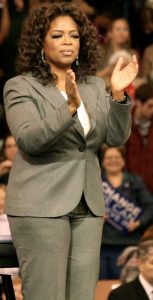 But not many people know about Madam C.J. Walker. She was the first self-made female millionaire.
She built her wealth when she invented and distributed a line of hair care products in the early 1900s.
7. It's possible you know that Benjamin Banneker was a self-taught astronomer credited as the first African American scientist.
But do you realize what a feat it was to be a free, a farm owner and scientist in the 1700s? On top of all of this, Banneker was also appointed by President George Washington to the District of Columbia Commission. His talent for creating almanacs allowed him to lay out plans and designs for the city.
8. You're super smart, right? Right. So you know that W.E.B. Du Bois was the first African American to receive a Ph.D. from Harvard University.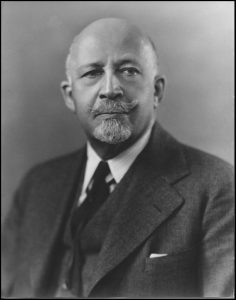 He graduated in 1895 and went on to co-found the National Association for the Advancement of Colored People (NAACP) in 1909.
But did you know Ben Carson was the first surgeon to separate twins conjoined at the head?
9. There's a good chance you know that Thurgood Marshall was the first African American appointed to the Supreme Court.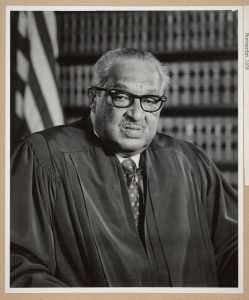 But did you know that before that he played a pivotal role in the Brown v Board of Education case?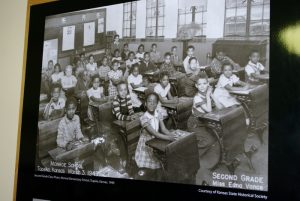 The results of this case made it possible for all children to attend school together, regardless of their race.
10. You might know that Ella Fitzgerald and Count Basie were the first African Americans to win GRAMMY Awards.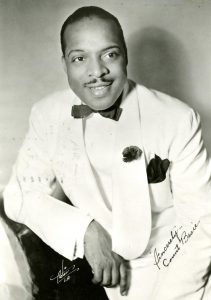 They each won in the same year, 1959.
But did you know that Hattie McDaniel, the first African American to win an Oscar, was not allowed to attend the national premier of Gone With The Wind, the film featuring her winning performance, because she was black?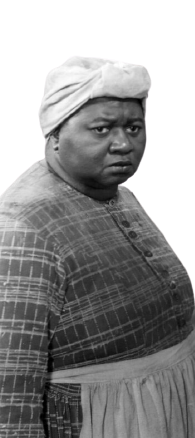 11. You're aware that these civil rights figures were assassinated because of what they stood for and the work they did.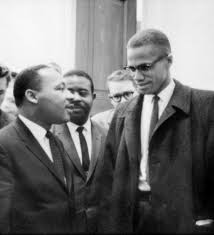 Hulton Archive/Staff / Getty Images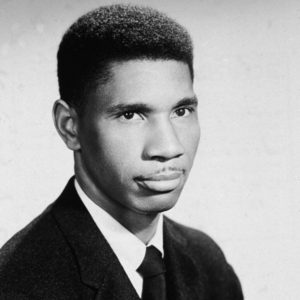 Malcolm X, Medgar Evers, and many others died fighting for equality.
But did you know about the bombing of the 16th Street Baptist Church in Birmingham, Ala. that claimed the lives of four young girls?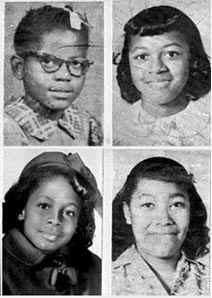 Addie Mae Collins, Cynthia Wesley, Carole Robertson and Denise McNair were killed in this act of racial terrorism in 1963.
12. Most likely you're aware of Nat King Cole and his unparalleled voice. But did you also know that he was the first African American to reach #1 on the Billboard charts?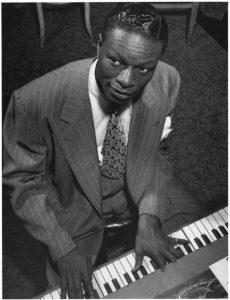 Cole was also the first African American to host his own television show.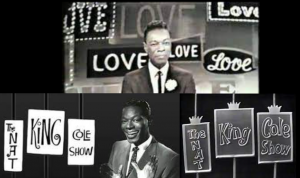 13. You know all about how Rosa Parks was arrested when she refused to give up her seat on a bus in Montgomery, Ala. in 1955.
Someone you may not have heard of is Claudette Colvin. As a school girl she refused to give up her seat on the bus and was taken to jail nine months before Rosa Parks.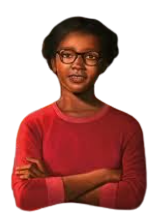 Sadly, due mostly to the fact that she was an unwed mother, Colvin did not receive the massive public support that Parks did.
14. Surely you learned about Sojourner Truth. She escaped from slavery in 1826 and became an abolitionist and women's rights activist.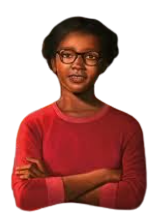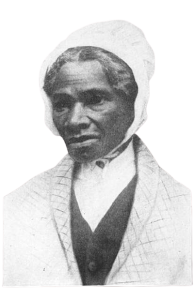 You might not know Professor Angela Davis.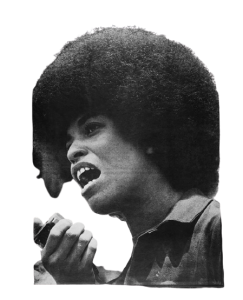 In the early 1970s, she was once placed on the FBI's Ten Most Wanted list and then incarcerated due to her social activism and political affiliations. Supporters rallied for Davis, launching the "Free Angela Davis" campaign, and the charges were acquitted.
15. Lena Horne was a pretty popular star, so there is a chance you know her pretty well.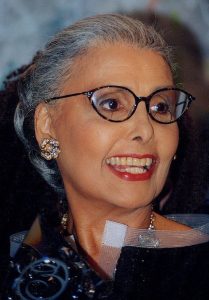 Horne was a beautiful and talented actress. She became very involved with the civil rights movement and refused to take roles that negatively stereotyped or belittled African American women.
But Josephine Baker is a gorgeous African American performer you may not have heard.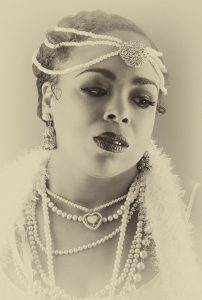 Aside from her comedic and sensual stage shows, Baker is known for her brave actions during World War II when she smuggled secret information for the French Resistance on her sheet music.
16. Maybe you know about the African American rebellion in Watts, Calif. in 1965.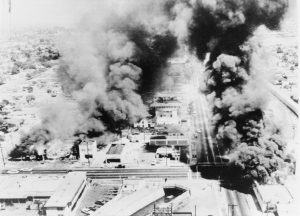 Rioters ransacked and burned the city over a span of several days, making the Watts Riot the most costly disturbance of its day.
One you may not have heard of is the Tulsa Race Riot. In 1921, an entire city was burned to the ground due to a racial disturbance and retaliation.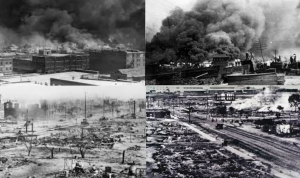 It is estimated that more than 300 people were killed overnight during the riot. The thriving city that was once called "Black Wall Street" has never regained its status.
17. You've heard of Jackie Robinson, the first African American major league baseball player.
You probably also know that he was the first African American player inducted into the Baseball Hall of Fame in 1962.
But before the Williams sisters, Arthur Ashe was the first African American male to win both the U.S. Open and Wimbledon.
He is still the only African American male to do so. On top of his abilities on the tennis court, Ashe was a civil rights activist and a prominent figure in the fight against AIDS.
18. If you've been doing your homework, you know that Guion Stewart "Guy" Bluford, Jr. was the first African American NASA astronaut to launch into space.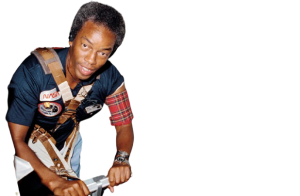 You should also know that in 1992 Mae C. Jemison became the first African American woman in space.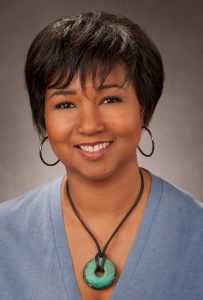 These figures and events — along with so many others — shaped not just African American history, but everyone's history. Take the time to learn a few more facts this year. Happy Black History Month!
Read more: http://buzzfeed.com/dorieanstevenson/black-history-facts-theres-not-enough-time-to-learn
These videos explore more Black History you may not know. Send us some more.
References:
Black History – National Archives and Records Administration
Resources for black history research, provided by the Archives Library and Information Center in the National Archives.
African-American history – Wikipedia, the free encyclopedia
African-American history is the portion of American history that specifically discusses the African-American or Black American ethnic groups in the United States.
Asian and Black History in Britain, 1500-1850 – The National …
People of African and Asian origin have lived in Britain for at least two thousand years. But this aspect of our heritage has been largely forgotten. By presenting a  …
Culture & Change: Black History in America | Scholastic.com
A collection of African American history teaching resources from Scholastic. Includes sites on Rosa Parks, Melba Beals Pattillo, and famous African American  …
The African-American Mosaic Exhibition | Exhibitions (Library of …
This exhibit marks the publication of The African-American Mosaic: A Library of Congress Resource Guide for the Study of Black History and Culture.
Little Known Black History Facts | Black America Web
Little Known Black History Fact: Darnell Martin. Darnell Martin is the first African- American woman to direct a film backed by a major studio. While Ms. Martin has …
Be inspired by the men and women of the African American Civil Rights Movement through this special collection from PBS.
List of civil rights leaders – Wikipedia, the free encyclopedia
Civil rights leaders are influential figures in the promotion and implementation of political freedom and the expansion of personal civil liberties and rights.