[tubeloot_tab tab="1″]
The playlist above contains several videos featuring Dhoruba Bin Wahad. Each video is accompanied by books linked to the subject matter being discussed.
On Saturday, August 8, 2015, a group of six Black Liberation Movement activists were violently attacked at a downtown Atlanta hotel. The group included members of the Free The People Movement, including their Coordinator, Kalonji Jama Changa, members of the Nation of Gods and Earths and Dhoruba Bin Wahad, the internationally recognized former Black Panther Party leader and political prisoner of 19 years. The group was jumped by 25 to 30 members of The New Black Panther Party at "The Power Belongs to the People 2015 Summit" in Atlanta, Georgia, an event hosted by the New Black Panther Party.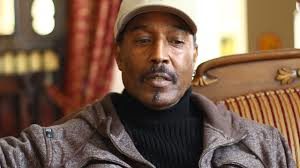 Dhoruba Bin Wahad
According to eyewitnesses, 71 year-old Dhoruba Bin Wahad and the others approached the side of the stage where attorney Malik Zulu Shabazz was speaking. While standing there, Shabazz, leader of the New Black Panther Party asked, "Who is that?" Bin Wahad replied, "You know who I am!" Shabazz responded "WAHAD! We'll deal with you later!" Bin Wahad countered with "You can deal with me now…" Knowing that Dhoruba Bin Wahad was there with information that would publicly expose Shabazz's government affiliations that contradict his stance as a Nationalist and activist for Black liberation, Shabazz immediately ordered the NBPP members in attendance to "Get his b*tch ass out of here!" At that point the whole group was mobbed and violently attacked by at least 25 members of the audience. As they defended themselves, the men were struck with chairs and other objects. Bin Wahad's jaw was broken in three places, one of his associates was choked unconscious and others received head gashes that required staples.
As of this release, Bin Wahad is undergoing a 6-hour surgery to reconstruct his jaw and the others have been treated and released. More details will follow as information is gathered.

It should be pointed out that Dhoruba Bin Wahad's credentials as a legitimate leader of the Black Panther Party, and his international recognition as a long standing political prisoner, is well documented. Below are some links where you can read more on Dhoruba and his history. The question for you to consider is this: If Dhoruba is, and has been, a genuine leader of African American people, then why would Malik Zulu Shabazz give an order to his followers to attack Dhoruba?
Not fully visible in the first of these two pictures, the person at the podium speaking (wearing the yellow shirt with is hand raised) was Dhoruba Bin Wahad. In the bottom picture, he is standing behind Winnie Mandela. Dhoruba had been chosen by fellow NY activists to greet and welcome Nelson Mandela to Harlem. He was chosen because we thought it was appropriate for Mandela (who had spent 27 years in Prison) to be welcomed by an African American political prisoner who had spent 19 years in prison. The date was June 20th 1990, and that day, Dhoruba Bin Wahad spoke to more than a quarter of a million African Americans in attendance on Harlem's 125th street. These facts I can authenticate, because I was on that stage. Segundo
References: Dhoruba Bin Wahad and The Black Panther Party
https://en.wikipedia.org/wiki/Dhoruba_al-Mujahid_bin_Wahad
http://mediafilter.org/shadow/S36/S36.DBW.html
http://www.blackelectorate.com/articles.asp?ID=626
https://www.facebook.com/dhoruba.binwahad
http://imixwhatilike.org/2013/10/15/dhoruba2/
http://www.examiner.com/article/ex-political-prisoner-dhoruba-bin-wahad-talks-of-un-request-on-cointelpro-cases
http://therealnews.com/t2/index.php?option=com_content&task=view&id=31&Itemid=74&jumival=14273
VIA: New Afrikan Press International [email protected]
As an Amazon Associate, I earn from qualifying purchases. Amazon and the Amazon logo are trademarks of Amazon.com, Inc, or its affiliates.