African Slavery: Reparations – (Dr/Sir Hilary Beckles)

BBC Reporter is Paying Reparations for Her Family's Slave Owning Past | Amanpour and Company

Africa owes Slavery Reparations. Britain owes No One.

Should White People Pay Slavery Reparations?

How Britain Sabotaged The Caribbean

The British Royal Family Investigates Ties to Caribbean Slavery as Reparations Movement Gains Steam

Jamaica, Antigua & Barbuda May Cut Ties to British Monarch; Renew Call for Reparations for Slavery

Should Britain Pay for Its Slavery-Related Past? | Good Morning Britain

What about REPARATIONS??

Let's Talk History Ep 12 Caribbean Reparation Mov't & British Slavery 'Apologies' by Dr. G. Matthews
Amazon Price:
$34.29
(as of June 2, 2023 7:06 pm –
Reparations for Slavery focus of Caribbean Reparations Commission
Reparations for slavery in the Caribbean has emerged as an issue of serious concern in the twenty first century. Barbadian born and Caribbean historian, Sir Hillary Beckles is seen as a leading global authority on the issue of reparations for slavery endured by African people in the Caribbean. Beckles is the chair of the Caricom Reparations Commission which was formed in 2013 following discussions among several Caribbean island nations.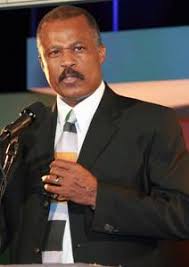 Sir Hilary Beckles Expert on Reparations for Slavery
In addition to being a highly acclaimed and well educated Caribbean historian, Beckles is also the vice chancellor of the University of the West Indies. Beckles derived his expertise on the issue of reparations for slavery as a result of his scholarly focus on Afro-Caribbean history, in particular, the social and economic impacts of European colonialism and the Trans Atlantic slave trade,
Global Movement Reparations for Slavery
Since the mid-nineteenth-century abolition of slavery, the call for reparations for slavery has been growing. It is becoming increasingly recognized globally that reparations is the appropriate remedy for the crime of African enslavement and native genocide. In the Caribbean, grassroots and official voices now constitute a regional reparations movement.
While it remains, for some, a fractured, contentious and divisive call, the demand for reparations for slavery generates considerable public interest, especially within the African American and Caribbean communities.
Globally, those that are concerned with issues of social justice, equity, civil and human rights, education, and cultural identity have raised the issue of reparations for slavery as a concrete way to rectify the historical imbalance created by the Atlantic Slave Trade, Chattel Slavery, and the subsequent colonization and continued economic subjugation of people of African descent throughout the Caribbean, Latin America, and the United States.
The reparations for slavery and subsequent subjugation discourse has been shaped by the voices from these fields as they seek to build a future upon the settlement of historical crimes.
Britain's Black Debt
Britain's Black Debt is the first scholarly work that looks comprehensively at the reparations for slavery and crimes of genocide discussion in the Caribbean. Written by Sir Hillary Becklles, one of the leading economic historian of the Caribbean and a seasoned activist in the wider movement for social justice and advocacy of historical truth, Britain's Black Debt looks at the origins and development of reparations as a regional and international process.
Weaving detailed historical data on Caribbean slavery and the transatlantic slave trade together with legal principles and the politics of postcolonialism, Beckles sets out a solid academic analysis of the evidence. He concludes that Britain has a case of reparations for slavery and other crimes to answer which the Caribbean should litigate.

Slavery Benefited Most British Institutions
International law provides that chattel slavery as practised by Britain was a crime against humanity. Slavery was invested in by the royal family, the government, the established church, most elite families, and large public institutions in the private and public sector.
International Law – Slavery was A Crime
Citing the legal principles of unjust and criminal enrichment, the author presents a compelling argument for Britain's payment of its black debt, a debt that it continues to deny in the face of overwhelming evidence to the contrary.
Slavery Built British Economy
Britain's Black Debt is an exciting narration of Britain's dominance of the Caribbean and US slave markets. Slavery in the Caribbean and the US built and enriched the British economy. The Beckles book is also a seminal conceptual journey into the hidden politics and public posturing of leaders on both sides of the Atlantic. No prior work of this kind has ever been attempted. No author has had the diversity of historical research skills, national and international political involvement, and personal engagement as an activist to present such a complex yet accessible work of scholarship.
As an Amazon Associate, I earn from qualifying purchases. Amazon and the Amazon logo are trademarks of Amazon.com, Inc, or its affiliates.